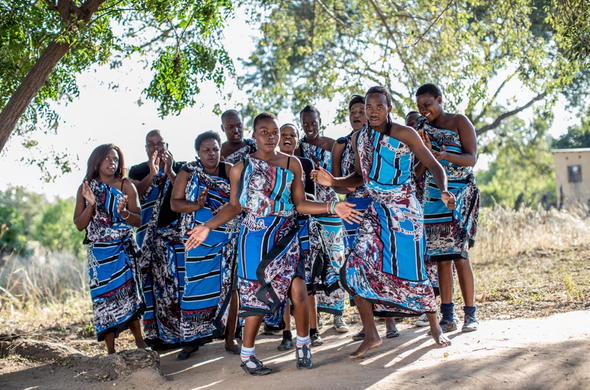 Many safari lodges help improve the living standards of local communities and Singita is no exception. It assists with many initiatives that help empower the impoverished local communities.
The Singita Cooking School
Singita is fully committed to helping the local community and has several social upliftment programmes. One of them is the
Singita Cooking School
which equips youths from the local community with the skills needed to become a chef. The programme then helps them find employment.The program was
started by the Senior Sous Chef
of Sweni Lodge, Kurt Abrahams, who started training interns from the local community. The Singita Cooking School was formed and is a sustainable method of aiding the community.The programme takes 7 months and consists of both theory and practical training aimed at
building skills, knowledge
and improving spoken English. Once the students have completed their training, they are either offered an in house position as a Comis Chef within the Singita Lodges or positions are found for them at lodges in and around the Kruger National Park.Guests staying at the lodge can sponsor a student to do the course. Students who receive bursaries keep in contact with their sponsors while studying and the
sponsor receives progress reports
on how the student is doing. The school has developed into a full-scale cooking school and can take up to ten trainees at a time.
The Singita Community Development Programme
The Singita Community Development Programme was started in 1998 with the aim to
create a sustainable programme
that would develop tangible benefits for the local communities. They run a number of initiatives to make a difference in the community, particularly in regard to children and the physically challenged. They support many local schools providing stationary and books as well as clothing.Guests can choose to sponsor a child to attend school for a year. This covers school fees, the uniform and a food allowance. Other donations have been used to
build additional classrooms and kitchens
at two local primary schools. These work in conjunction with government funded feeding schemes which used to use inadequate and unhygienic cooking facilities.